Joe Biden's odds rebounded from last week's 1.52X to to 1.45X, just shy of his all time high two weeks ago of 1.44X. Trump's odds dropped from 2.59X to 2.76X, ahead of where he was two weeks ago after the COVID diagnosis (2.82X) but below where he was prior to getting ill (2.08X).
The implied probability for Biden increased from 63.0% to 65.7%, his second highest behind the 66.2% from two weeks ago.
Here are the odds: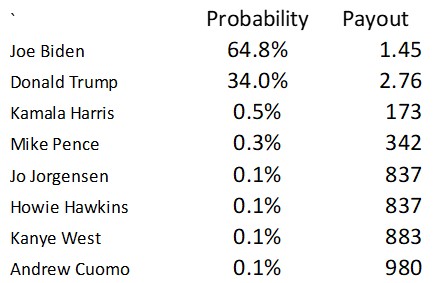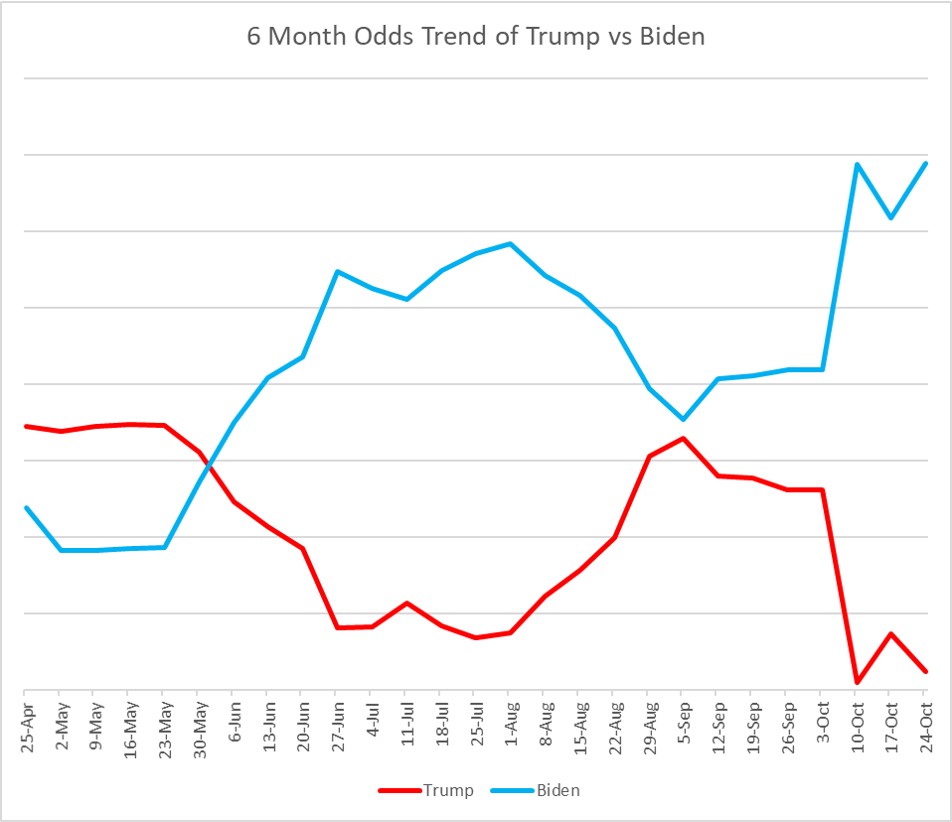 Although Biden's odds improved, the Electoral forecast saw a little bit of a dip from a 338-200 projected win to 337-201. There were only two models that were updated: Five Thirty Eight and Economist, and both get updated daily. The range between the models reached an all time low this week.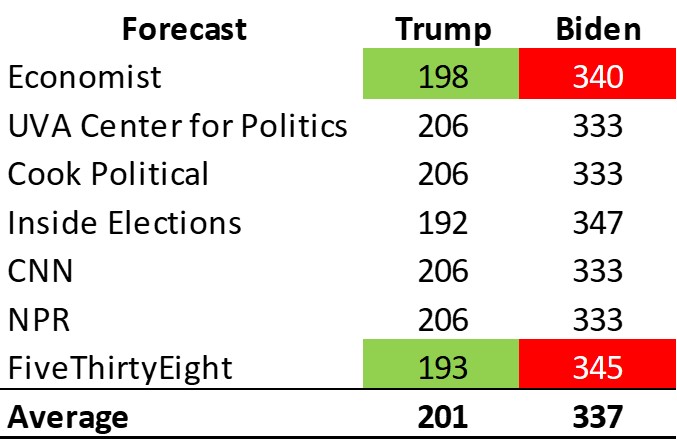 Keeping it simple: The big move this week was Ohio swinging back to Trump. Georgia continues to be the ultimate flip of a coin. For Trump to win, he will need to keep the leads he has in Texas, Ohio, and Iowa, win the Georgia coin flip, and make up for being behind in North Carolina, Arizona, Florida, and either Pennsylvania or Wisconsin. The two states that appear to be the most hotly contested are Georgia and Iowa. The most difficult state that Trump has to turn is Pennsylvania which is currently Biden +5.5%. That was +6.5% last week. The only way the electoral projections show Trump in the lead, is for him to lead in the polls for 8 of these 9 states (He currently leads in 3)
For updates follow us on Twitter
Views – 8